Civil infrastructure systems are the core of our daily lives. These technical systems deliver essential services such as electric power generation, transportation, water and waste management, healthcare and communication. The Civil Infrastructure Platform (CIP) project, hosted by The Linux Foundation, aims to establish a base layer of industrial grade open source software components, tools and methods to enable long-term management of these systems. CIP is driven by some of the world's leading manufacturers of civil infrastructure systems and industry leaders including Codethink, Hitachi, Plat'Home, Renesas, Siemens and Toshiba.
Photo by Creative Commons Zero
Launching today, this blog series will highlight CIP members and how they are contributing to open source software solutions that will benefit the world's technical systems. Please read on for the first member spotlight – Yoshitake Kobayashi, Chief Specialist of Software Engineering and Technology Center for Toshiba Corporation.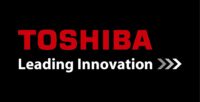 What does your company do?
Toshiba is a company that channels world-class capabilities in advanced electronic and electrical product and systems into four focus business fields: Energy that sustains everyday life, that is cleaner and safer; Infrastructure that sustains quality of life; Storage that sustains the advanced information society; and Digitalization that sustains optimized and secure society. Guided by the principles of "Committed to People, Committed to the Future," Toshiba promotes global operations and is contributing to the realization of a world where generations to come can live better lives.
What is your role in CIP?
I am the chairman of the CIP Technical Steering Committee (TSC) and also a member of the Governing Board as Toshiba's representative. As a part of my activity as TSC chairman, I have given presentations in various conferences such as the Embedded Linux Conference and the Open Source Summit.
Toshiba is also contributing to several projects inside CIP, such as the reference implementation of the base-layer (CIP Project-X) and the testing effort (Board@desk). Outside of CIP, Toshiba is also contributing to the Debian Long Term Support (LTS) project, whose source code is used within the CIP Project-X.
Why is your company investing in an open source "base layer" of industrial grade software?
Toshiba wants to contribute to a sustainable society on business domains such as civil infrastructure systems. In recent years, civil infrastructure systems are changing towards more connected architectures and using open source software. Toshiba products, which have rather long life time spans, need to guarantee high levels of reliability and security. To achieve our goals, we are committed to the creation of a secure, reliable and maintainable software platform for infrastructure systems.
Why did your company join CIP? Can you provide a use case scenario?
As one of the founding members the CIP project, we believe that collaborating with other leading companies that have similar requirements, will help us develop a common base layer more quickly and efficiently. By sharing the cost of developing this base layer, Toshiba will be able to focus more on the added value in our products.
How are you going to use the software? What benefits have you seen or what do you expect to achieve?
Toshiba will use the CIP base layer as the core for creating the operating system for our products. Since CIP aims to provide a super long term support (SLTS) for its base layer, we believe this is one of the most critical concepts for us. Additionally, we want to solve other common problems that affect our systems such as real-time support or the Y2038 issue, an issue due to a limitation of the maximum number of seconds (relative to Jan 1, 1970) that can be represented in a 32-bit signed integer.
Where do you see civil infrastructure systems in 20 years?
Linux will be the master of the world and everyone will be using it.
To learn more about CIP, please see the below resources: