Members of the Civil Infrastructure Platform (CIP) will be attending and presenting at the 18th annual DebConf on August 6-12 in Montreal, Canada. DebConf is the annual conference for Debian contributors and users interested in improving Debian. Previous Debian conferences have featured speakers and attendees from all around the world. Last year's conference took place in Cape Town, South Africa and was attended by 280 participants from 30 countries.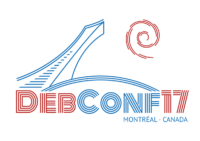 CIP is a Silver Sponsor this year and will participate in the job fair and host a booth at the conference. Additionally, two CIP members will be giving presentations.
Jan Kiszka, a member of CIP and senior software engineer in the Competence Center for Embedded Linux at Siemens Corporate Technology, will present with Baurzhan Ismagulov, a developer with Ilbers, about building embedded Debian images with Isar. Debian has a long history in embedded usage but many developers don't know how to use the pre-built, well tested, long maintained Debian packages with the flexibility and reusability of image descriptions via bitbake and Yocto-like layers. This presentation will provide an introduction to this approach, how to use it for "big picture" industrial application scenarios and how to use Debian as a foundation. Jan and Baurzhan's presentation is on Saturday, August 12 at 10 a.m. in the Buzz room. Click here for more information.
Yoshitake Kobayashi, the Technical Steering Committee Chair of CIP and leader of an embedded Linux development team at the Toshiba Corporation, will give a presentation about how CIP has started the creation of an open source "base layer" of industrial grade software to enable the use and implementation of software building blocks in civil infrastructure projects. Debian is one of the integral parts of this "base layer" and Yoshitake will share why CIP members use Debian, how they adapt Debian for each use case and how CIP can contribute and collaborate with Debian. Yoshitake's presentation is on Saturday, August 12 at 10:45 a.m. in the Buzz room. Click here for more information.
If you're going to the conference, stop by the CIP booth to chat with other members about all things Linux, Debian and open source industrial grade software. If you're not going to be at the conference, stay tuned to this blog and @CIP_Project for event updates.