The Civil Infrastructure Platform (CIP) project aims to speed implementation of Linux-based civil infrastructure systems, build upon existing open source foundations and expertise, establish de facto standards by providing a base layer reference implementation, and contribute to and influence upstream projects regarding industrial needs. CIP is driven by some of the world's leading manufacturers of civil infrastructure systems and industry leaders including Codethink, Hitachi, Plat'Home, Renesas, Siemens and Toshiba.
This spotlight series highlights CIP members and how they are contributing to open source software solutions that will benefit the world's technical systems. Today, we highlight Renesas in a conversation with Takehisa Katayama, Manager at Renesas Electronics Corporation.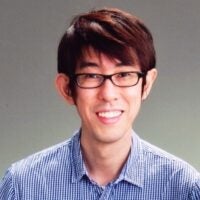 What does your company do?
Renesas Electronics Corporation delivers trusted embedded design innovation with complete semiconductor solutions that enable billions of connected, intelligent devices to enhance the way people work and live—securely and safely.
To develop a safer, healthier, greener, and smarter world, Renesas offers three layers of solutions to provide optimal services with added value for customers in our three focus domains: Automotive, Industrial and Broad-based.
What is your role?
In Renesas, I am responsible for developing/maintaining the Linux kernel and open source software components that work on Renesas RZ/G MPU targeting industrial market.
In the CIP project, I am a member of the Technical Steering Committee (TSC) and the Governing Board as representative from Renesas. Renesas provides RZ/G1M boards as a reference board in the project so we can aggressively contribute the drivers upstream based on "upstream first" policy. We also contribute to advance Board At Desk (B@D), CIP's testing environment, which just launched a new version.
Why did your company join CIP? Can you provide a use case scenario?
Devices currently used in the industrial field are getting more advanced with networking capabilities, as result of the standardization of IoT and Industry 4.0, and multimedia functionalities such as video and graphics processing. An increasing amount of Renesas customers are considering making the switch to Linux because that OS supports a wide array of software for implementing such functions.
However, in the industrial field, after the introduction of equipment, it is necessary to operate for a long period of time, usually more than 10 years. In addition, improvement of reliability and real-time operation is also a requirement.
The CIP project was launched to provide a platform that will meet this need. Renesas considers this project extremely important in terms of providing industrial solutions to support the "smart society" of the future. As a semiconductor manufacturer, by participating in the project, Renesas aims to substantially reduce the additional development and maintenance burdens for customers associated with boosting the reliability and real-time responsiveness of software for industrial devices.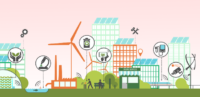 How are you currently active in CIP?
Renesas was the first semiconductor manufacturer to join the CIP project and help provide an industrial grade software base layer for the civil infrastructure system supporting the lifeline. In addition to these activities, Renesas actively carries out activities to provide super long-term support, high reliability, and robust security for embedded devices for industrial use.
How are you going to use the software?
In October 2016, Renesas released the "RZ/G Linux Platform" which enables manufacturers of industrial products to reduce the Total Cost of Ownership (TCO) targeting the domestic Japanese market.
Renesas built upon this by releasing a new RZ/G platform this month based on CIP SLTS kernel for worldwide. This release is a direct result of our CIP activities and the collaboration with other members. Renesas is expecting that Linux will become more popular for embedded industrial products that require high reliability.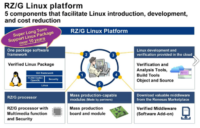 What benefits have you seen or what do you expect to achieve?
RZ/G is targeting the industrial market and almost all customers in this field have demands like fixing security holes to ensure a stable kernel for long term operation. The CIP kernel maintenance policy meets the above demands by backporting the latest functionality for 5 years and applying "Bug-fixes" to current kernel for 15 years or more. Renesas is expecting CIP and members to help respond to these various demands and ensure long-term operation.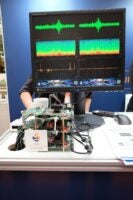 Where do you see civil infrastructure systems in 20 years?
We hope we can see everywhere in the industrial market.