Written by Yoshitake Kobayashi, Chair of the CIP TSC and Senior Manager of Open Source Technology Department at Toshiba 
On June 20-22, more than 1,000 technologists and open source industry leaders attended Open Source Summit Japan and Automotive Linux Summit 2018 in Tokyo. The attendees came from organizations both big and small from 45 countries around the globe. In fact, attendees from overseas increase from 28% last year to 33% this year – making this a true international conference.
The Linux Foundation shared the results of the post-event survey – of attendees surveyed, more than 55% were attending for the first time this year, underscoring the ever-expanding interest and participation in the open source ecosystem. The survey also showcased the fact that around 87% of attendees only attend three or fewer conferences a year, making Open Source Summit Japan and Automotive Linux Summit a valuable place to connect with this audience.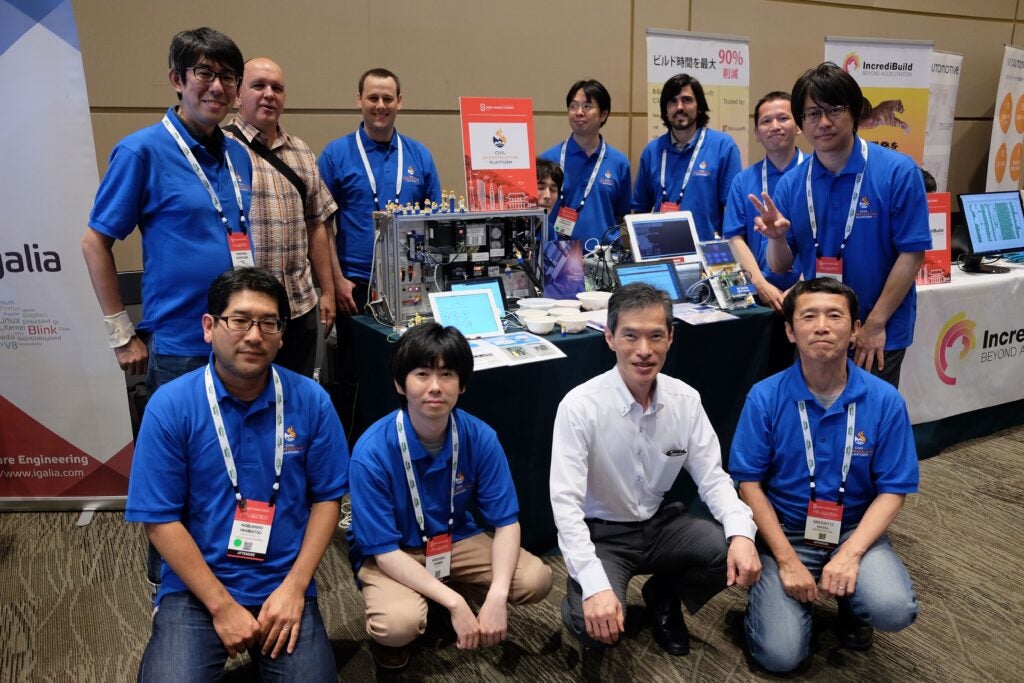 CIP, a Silver Sponsor of the conference, was very active in the event. We kicked off the conference with several face-to-face meetings for the Technical Steering Committee and the Governing Board to discuss the roadmap, security, the new partnership with  Debian Long Term Support activities and welcoming Cybertrust as a new Silver Member. You can see the announcement here.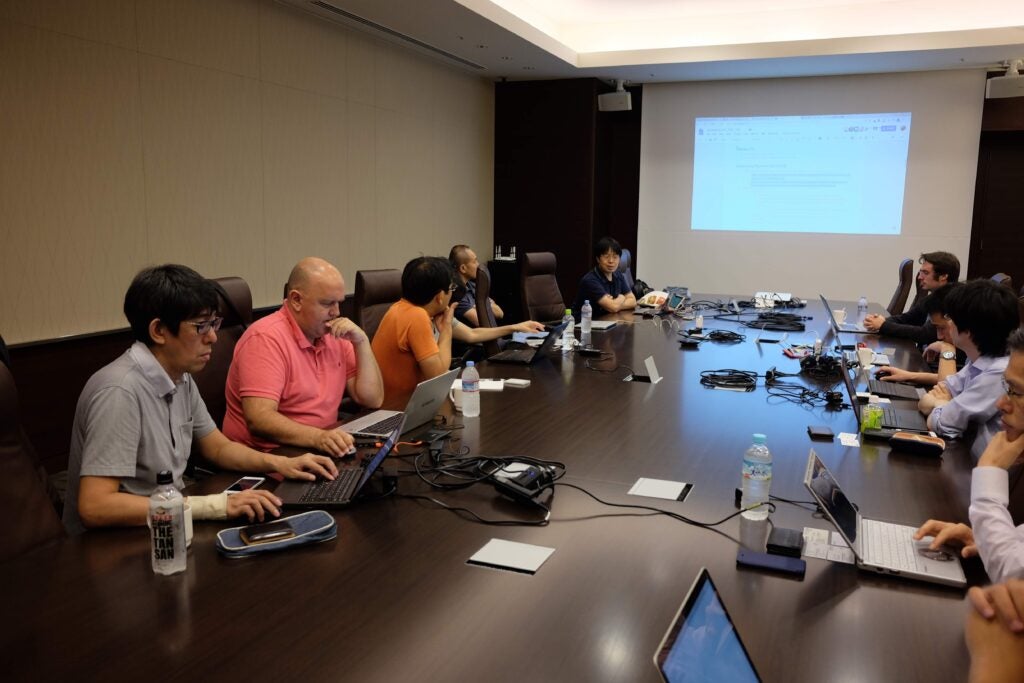 Dan Cauchy, Executive Director for Automotive Grade Linux, gave a keynote speech about the state of the alliance and mentioned CIP as a key partner in collaboration to make safer systems. AGL and CIP work together Functional Safety. You can see his presentation here.
Additionally, several CIP leaders gave presentations. I gave a presentation about how CIP has progressed since its launch two years ago with the CIP SLTS kernel, Real time Linux, Board at desk (CIP Testing), CIP Core and what's ahead with collaboration with other open source project like Debian and EdgeX Foundry. You can view the presentation here.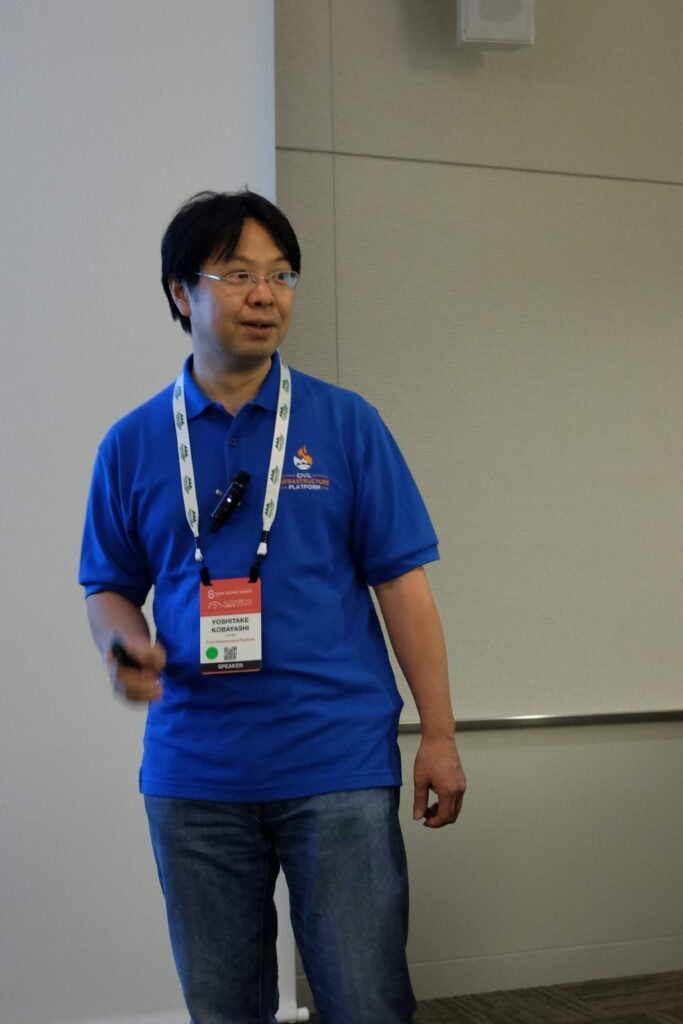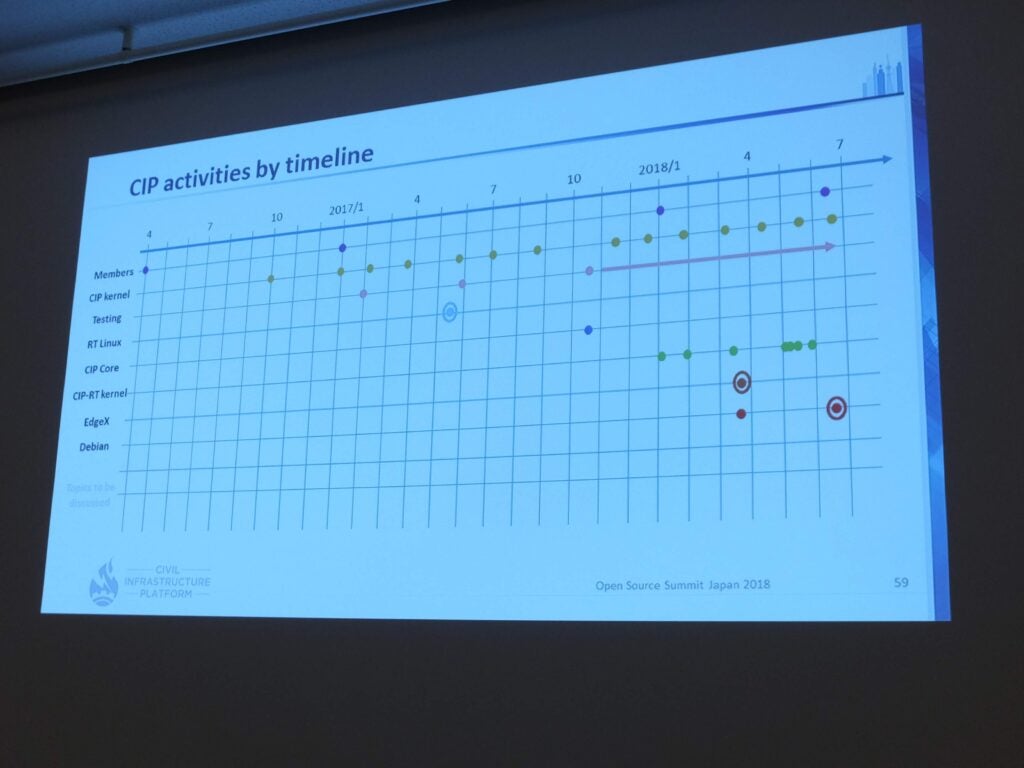 Agustín Benito Bethencourt, Principal Consultant at CodeThink and active CIP TSC member, shared a technical summary that discussed Long Term Support (LTS) the 4.4 Linux kernel, the extensive testing the kernel goes through and the impact of all the technical activity that increases long term maintenance. In total, around 100 people attended the CIP-related sessions led by myself and Agustin.
Additionally, CIP member Wolfgang Mauerer, provided best practices and guidelines for embedded Linux quality assurance to around 50 attendees. He shared tips designing and running automated statistical tests that capture relevant information, how to properly evaluate the resulting data and common mistakes in over-interpreting statistical results and predictions.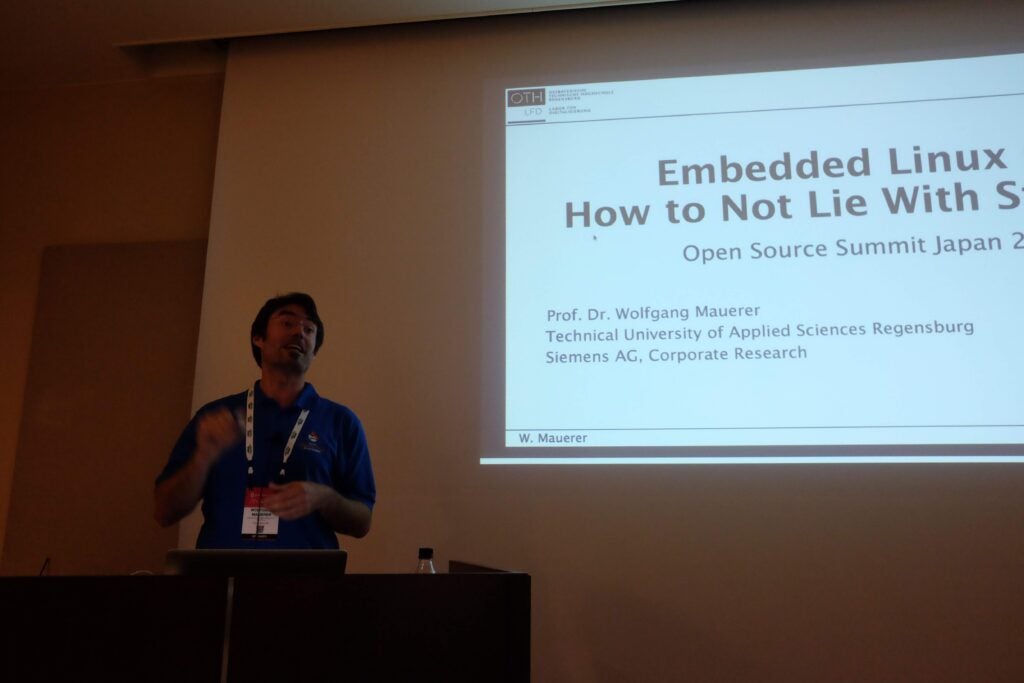 In addition to technical content provided these industry visionaries, OSS Japan and ALS  hosted a bustling showcase featuring sponsor booths with interactive demos. The CIP booth had demos from Hitachi, Renesas and Plat'Home and CIP-branded Legos that were a hit with attendees.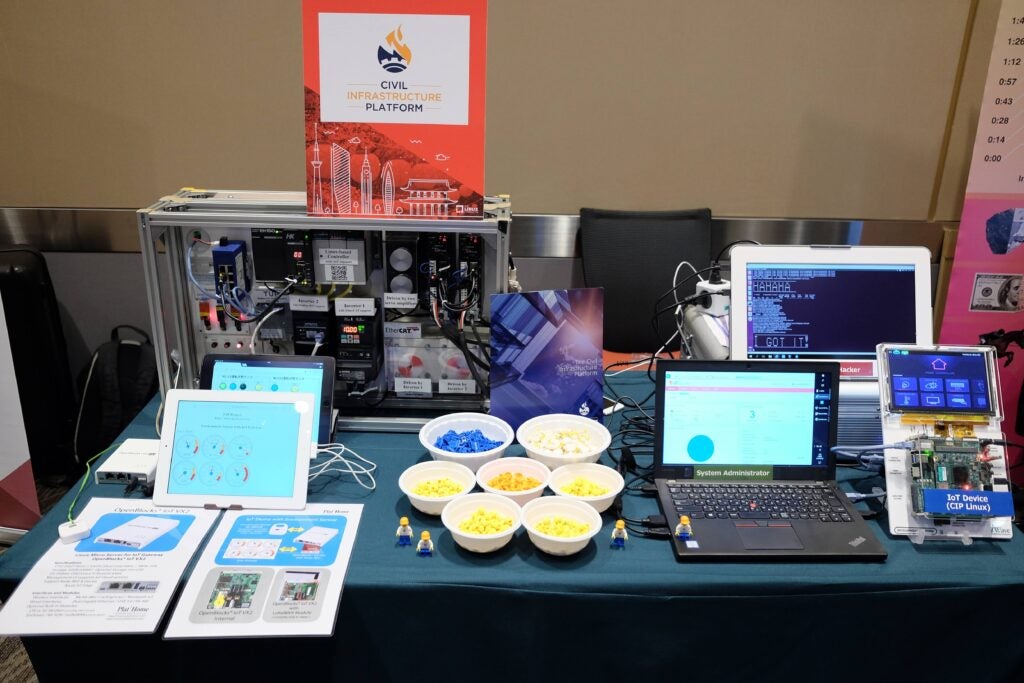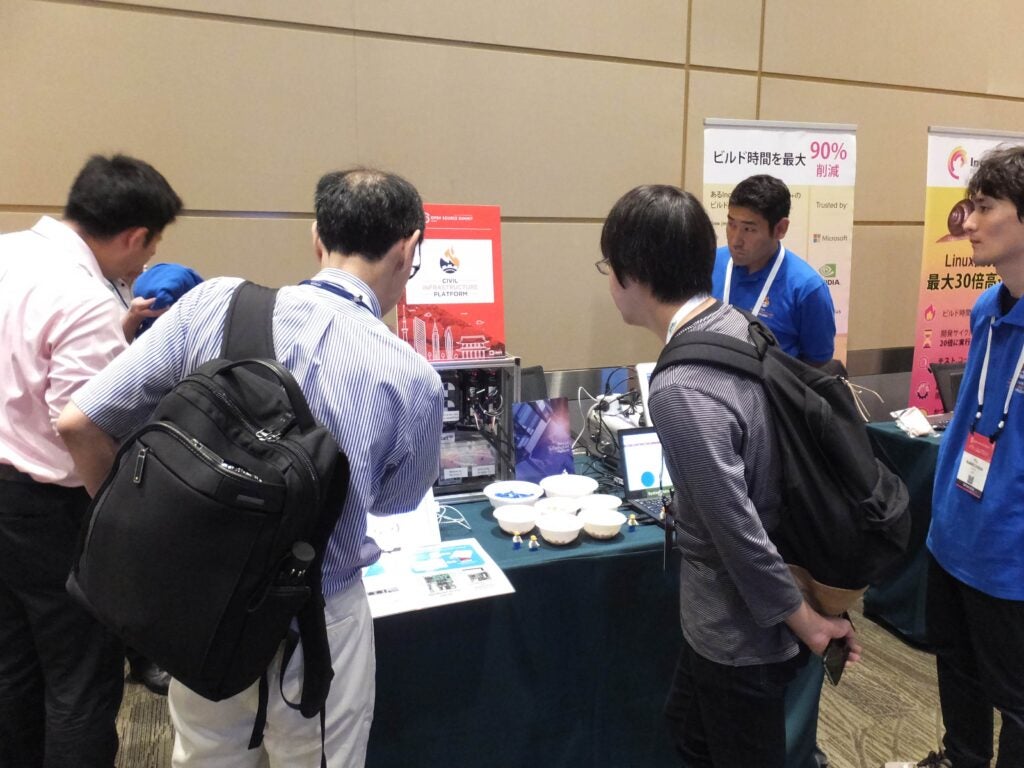 Nearly 95% of this year's attendees visited sponsor booths, and hundreds of attendees participated in the evening booth crawl, time dedicated exclusively to attendee-sponsor interaction, and a lot of them stopped by our booth to discuss our project and make their own CIP Lego man. In fact, we've now adopted him into the project and he's the official CIP mascot!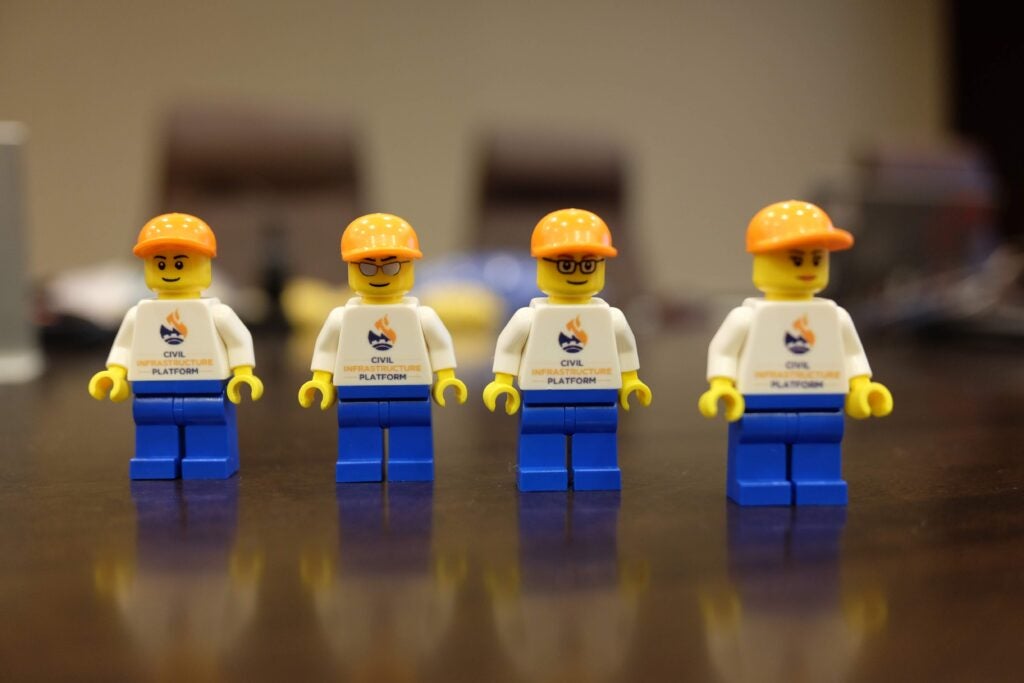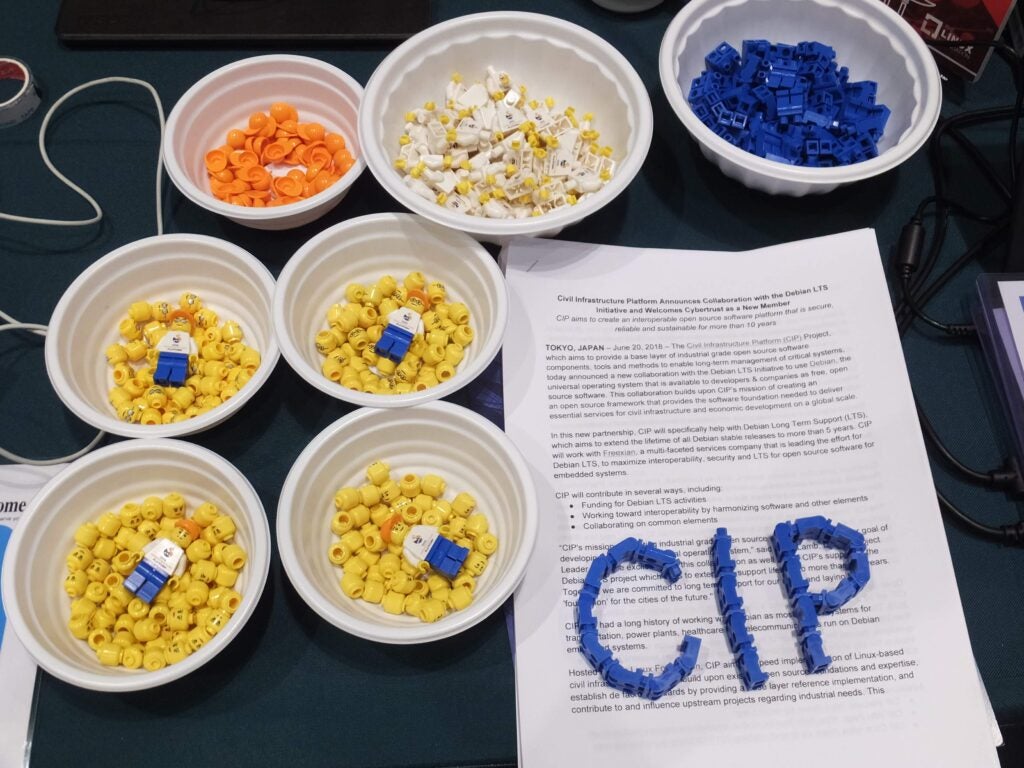 Additionally, a Long Term Support Initiative (LTSI) workshop was held at the conference with about 50 people. I did a lightning talk to explain all of the CIP activities for LTS and CIP SLTS. The discussion made two things clear: collaboration and education are the keys to maintain the stable kernel. CIP believes this as a fact, which is why we launched a CIP kernel team. Nevertheless, the workshop was great and really helped instill a positive camaraderie for long term support – not just for CIP but all projects and industries like automotive and IoT.
In addition to attending the conference, the CIP project team had time for a little fun….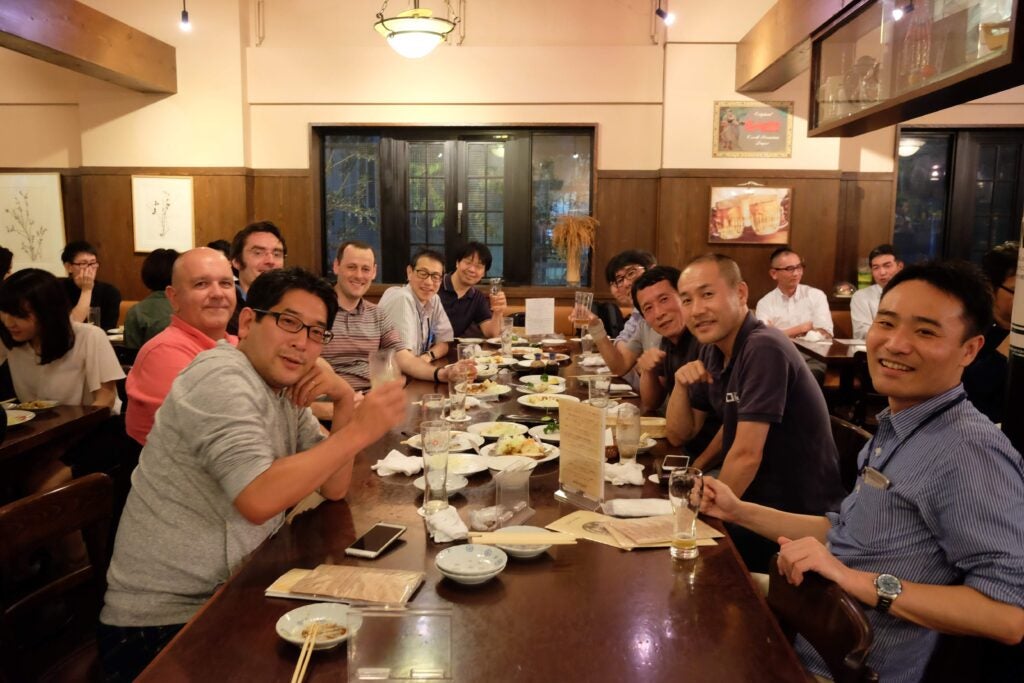 If you missed CIP at OSS Summit Japan, don't worry, you'll have another chance. Come visit us at Open Source Summit Europe, which will be co-located with Embedded Linux Conference and OpenIoT Summit! More details to come…