Renesas has launched its RZ/G Linux Platform with the industrial-grade Civil Infrastructure Platform (CIP) Super Long-Term Support (SLTS) Linux kernel, which enables Linux-based embedded systems to be maintained for more than 10 years.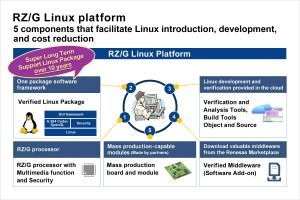 The RZ/G platform provides a verified Linux package with cloud-maintenance and development options that makes it easy for embedded developers to leverage Linux for high-performance industrial equipment.
Read more at Electronics Weekly.