Session Highlight: CIP Kernel Team Activities to Accomplish Super Long Term Support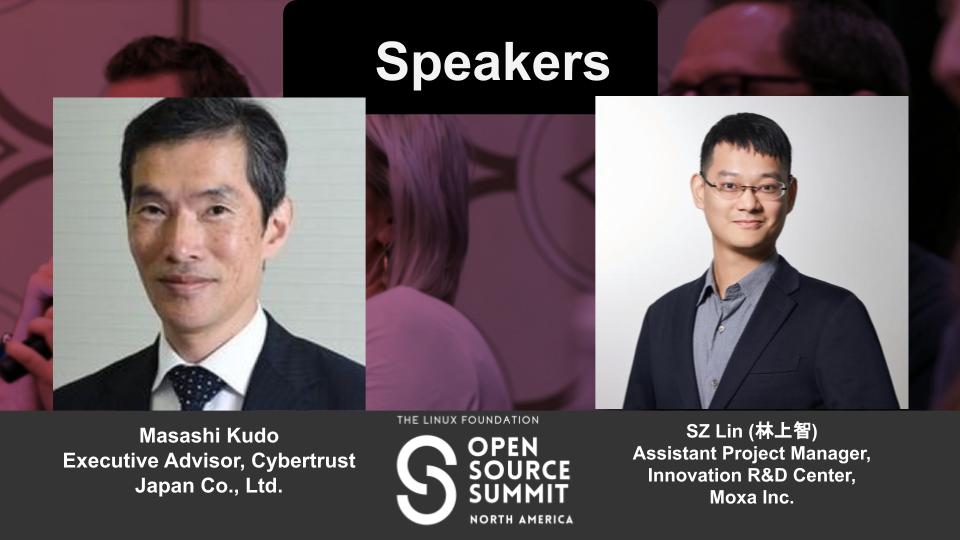 At the end of June, CIP will be participating in many ways at the Linux Foundations' OpenSource Summit + ELC North America Event. In addition to having a virtual booth, CIP reps will be giving several talks as well as hosting the CIP Mini-Summit.
On June 29 from 9:30 to 10:20 am CDT,  Masashi Kudo, Cybertrust Japan Co., Ltd. & SZ Lin  (林上智), Moxa Inc. will be presenting "CIP Kernel Team Activities to Accomplish Super Long Term Support" 
Check out talk details below and read on to learn how to register for the event.
CIP (Civil Infrastructure Platform) project aims to support industrial-grade systems in secure and reliable manners. CIP kernel team was launched in 2016 under CIP to provide and maintain Linux kernel for 10+ years, because life cycles of such industrial-grade systems are very long by their nature.
By steadily releasing SLTS (super long-term support) kernel based on LTS4.4 and LTS4.19, the team has continuously improved the release processes and tools to facilitate the team activities. The team works with LTS and other open source projects to share its findings and contribute outputs. Also, test automation has been strengthened. During the long support period of 10+ years, a large number of minor releases are planned, so the cost reduction effect by test automation will be enormous. Open source tools like "cip-kernel-sec" and "classify-failed-patches" were introduced to track the status of CVEs and to identify patches needed to apply to stable kernel, respectively.
This presentation updates CIP kernel team activities, by featuring collaborative works with LTS , the status of test automation using KernelCI and LAVA, and experiences of using the open source tools.
Register for Open Source Summit NA today to attend this virtual session.